Please kindly contact us for full data sheet of the display.
DESCRIPTION
HICENDA OLED 1.2 is a color active matrix AMOLED module using Low Temperature Poly-silicon TFT's (Thin Film Transistors) as active switching devices. This module has a 1.39inch diagonally measured active area with 390X390 resolutions (390 horizontal by 390 vertical pixel arrays). Each pixel is div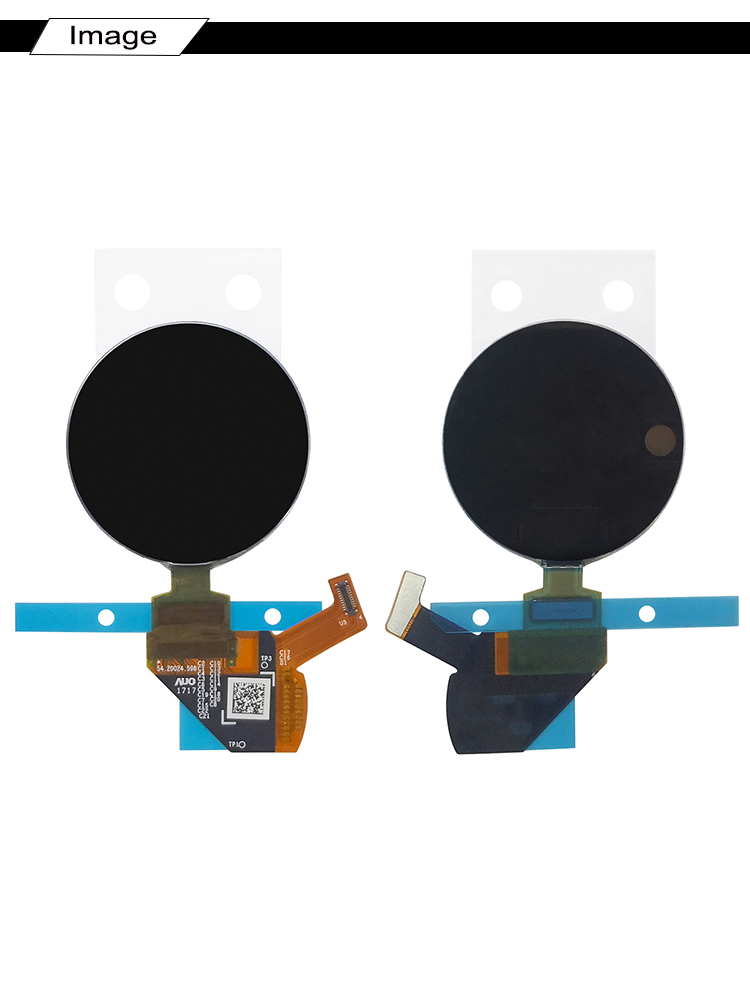 ided into RED,GREEN, BLUE dots and this module can display 16.7M colors.
GENERAL SPECIFICATION
Display Type:

amoled display

Display Mode:

COLOR AMOLED

Model Number:

H120BLN02.0




Diagonal Screen size:

1.39 inch

Interface:

MIPI

Drive Duty:

1/64 Duty

Number of Pixels:

390X390

Panel Size

33.22 (H) × 33.75 (V) × 0.656(T)

(mm)

Driver IC:

W022




Active Area:

Pixel Pitch:

Pixel Size:

Weight:

1.54 (g)

Operating Temperature:

-40~85°



DRAWING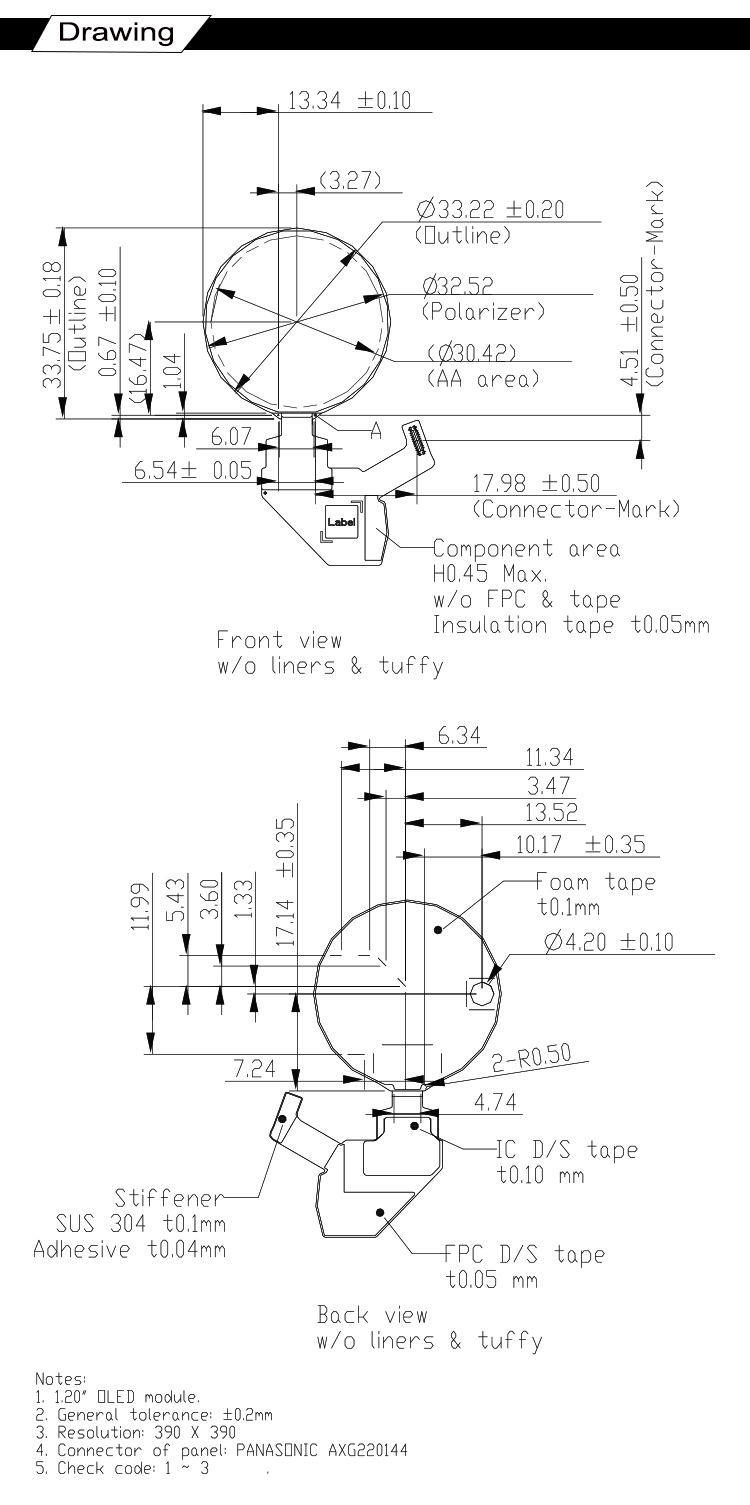 INTERFACE PIN FUNCTION