Please kindly contact us for full data sheet of the display.
DESCRIPTION
HICENDA HE010F is an Active Matrix Electrophoretic Display (AMEPD),with interface and a reference
system design.The 3.7"active area contains 240×416pixels, and has 1-bit B/W/R full display capabilities. An integrated circuit contains gate buffer, source buffer, interface, timing control logic, oscillator, DC-DC, SRAM, LUT, VCOM and border are supplied with each panel.
GENERAL SPECIFICATION
Display Type:

Eink display

Display Mode:

Active Matrix Electrophoretic Display

Model Number:

HE

010F

Diagonal Screen size:

3.7 inch

Interface:

4-wire SPI or 3-

wire SPI i

Number of Pixels:

Panel Size:

53(H)×92.99 (V) ×0.92(D)

(mm)

Driver IC:

UC8253C

Active Area:

Pixel

Pitch

:

Weight:
DRAWING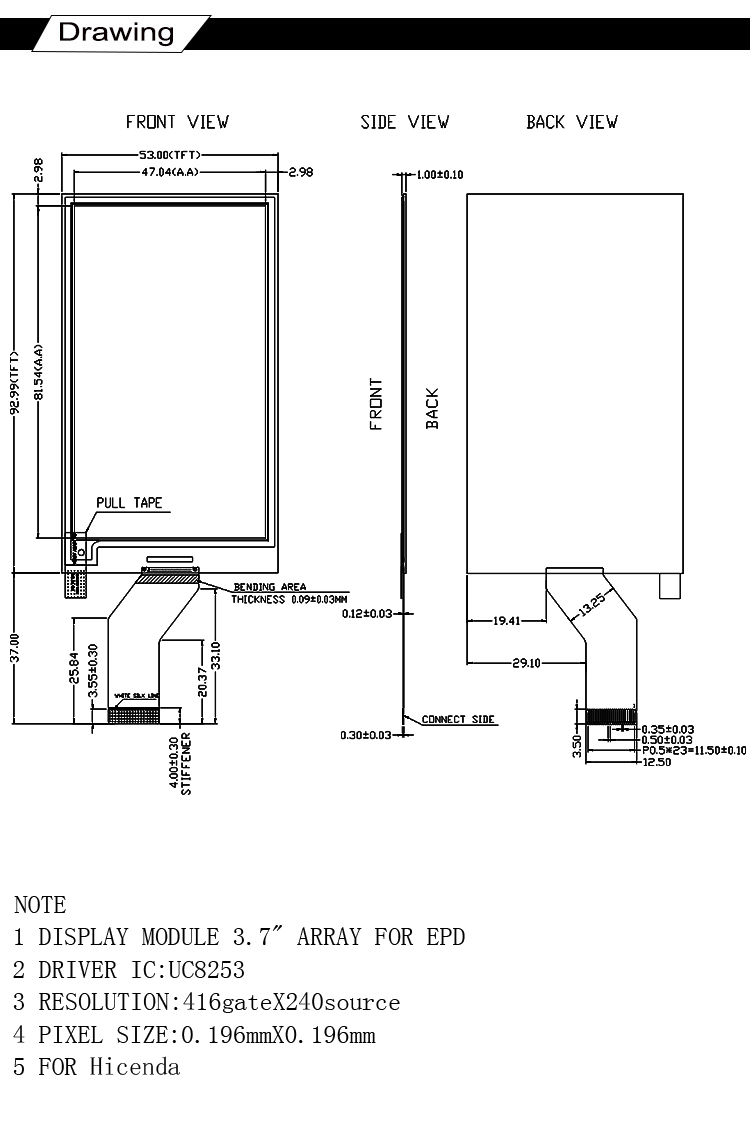 INTERFACE PIN FUNCTION