Please kindly contact us for full data sheet of the display.
DESCRIPTION
HICENDA TFT HT050JGI1K-05287Y is a TFT-LCD module. It is composed of a TFT-LCD panel,
driver IC, FPC, a back light unit. The 5.0 display area contains 800 x 480 pixels
and can display up to 16.7M colors. This product accords with RoHS
environmental criterion.
GENERAL SPECIFICATION
Display Type:

TFT display

Display Mode:

Passive Matrix

Model Number:

Diagonal Screen size:

5.0

inch

Interface:

Backlight

:

Number of Pixels:

800(RGB)x480

Panel Size:

120.70(W)×75.90(H)×3.05(T)

(D)

(mm)

Driver IC:

TBD

Active Area:

Normally white/Transmissive

Weight:

TBD

Operating Temperature:
DRAWING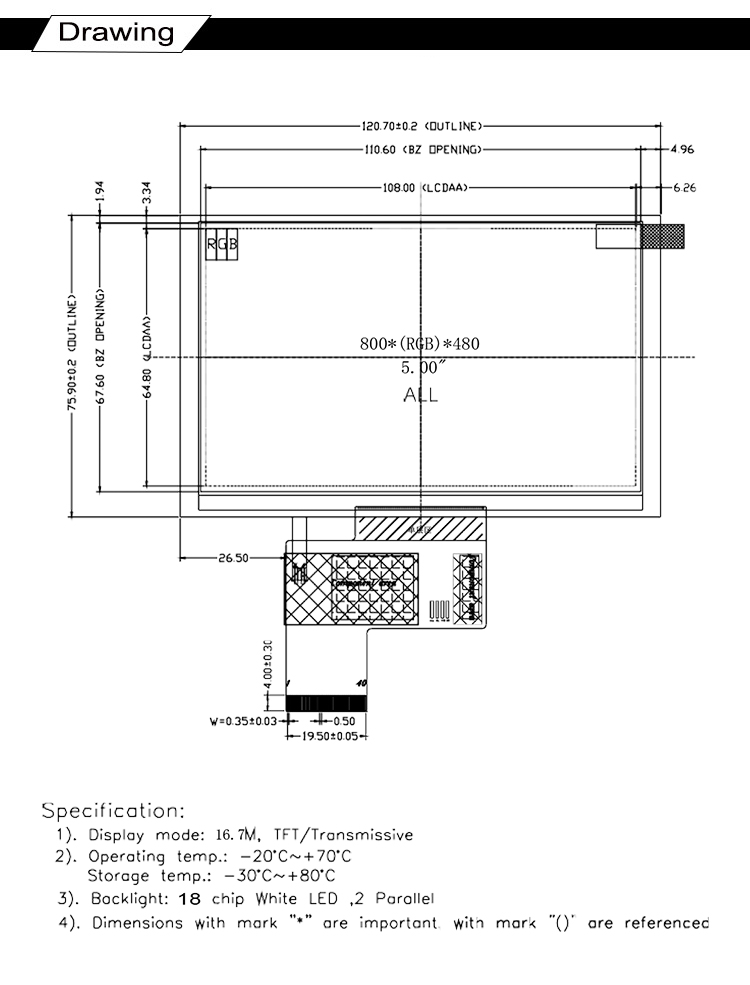 INTERFACE PIN FUNCTION