Please kindly contact us for full data sheet of the display.
DESCRIPTION
HICENDA TFT 5.5 color active matrix LCD module incorporating amorphous silicon TFT (Thin
Film Transistor). It is composed of a color TFT - LCD panel, driver IC, FPC and a
back light unit. The module display area contains 2160*3840 pixels. This product
accords with ROHS environmental criterion.
GENERAL SPECIFICATION
Display Type:

TFT display

Display Mode:

Passive Matrix

Model Number:

Diagonal Screen size:

5.5

inch

Interface:

-

White LED

Number of Pixels:

2160(RGB)x3840

Panel Size:

69.84 (W) x 128.76 (H) x1.24 (D)

(mm)

Driver IC:

TBD

Active Area:

Weight:

TBD

Operating Temperature:

-10~60°



DRAWING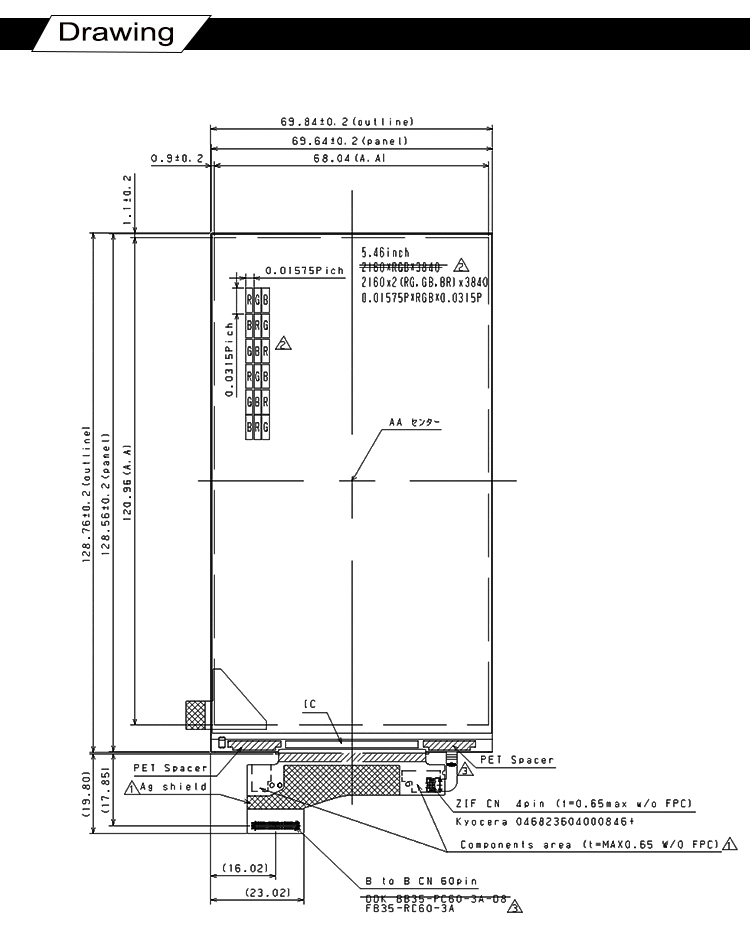 INTERFACE PIN FUNCTION